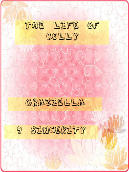 Read Online
The Life Of Kolly
Average Rating
:
5
(

1

votes)
In the animal kingdom in england,There lived two dale pony.My life started…. my mother gave birth to me. A baby they longed for….. a caring,a loving and a polite girl.Unfortunately, I was not like that.I grow up not to be polite and caring.
http://v.koobits.com/1kd876ibk24p
Copy the book address above and add to your e-library!