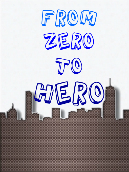 Read Online
From Zero to Hero
Average Rating
:
2.8
(

9

votes)
The world renowned water scientist, Amish, was monitoring the worldwide water reserve when he noticed that there was a sudden dip in the water level.
Amish observed the data of the water reserve levels of all countries and the team of scientists discovered that Atlantic had the biggest drop in the water level.
http://v.koobits.com/1kd87_4qgd4p
Copy the book address above and add to your e-library!