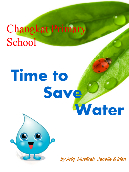 Read Online
Time to Save Water
Average Rating
:
4.8
(

2

votes)
"Help! I'm drowning ….," Fatin cried as she struggled to keep her head above water. All of a sudden, she felt invisible forces pulling her deeper into the sea and soon she found herself submerged in water.
"I'm dead," Fatin thought. Slowly, she stopped breathing. Flashes of memory returned to her mind as her hands became tense and hung loosely by her sides.
http://v.koobits.com/1kd8un49e14p
Copy the book address above and add to your e-library!