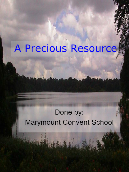 Read Online
A Precious Resource
Average Rating
:
0
(

0

votes)
The people of the New World had finished the last drop of precious water available. They were now completely out of water. The desperate people consulted the wise old men who revealed an ancient
secret, that the New World
http://v.koobits.com/1kd8uptak24p
Copy the book address above and add to your e-library!