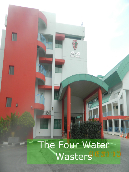 Read Online
Water Conservation in School
Average Rating
:
4.2
(

1

votes)
There once lived four notorious water wasters named Haikel, Denny, Wei Lee and Xurui. They would always waste water when they are not using it. They are wanted dead or alive by the Water Intelligence Agency. They would never listen to anyone, not even their own parents.
http://v.koobits.com/1kd83uosv34p
Copy the book address above and add to your e-library!