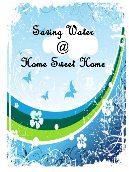 Read Online
Saving Water @ Home Sweet Home
Average Rating
:
0
(

0

votes)
Hi ! My name is Bubbly.
I live with my mother, father and brother. Everyday, I would help help my mother in the kitchen. My mother loves to cook.
My mother will remind me to wash the vegetables in a bowl.
I will then use the water to water my plants.
http://v.koobits.com/1kd8u_yohb4p
Copy the book address above and add to your e-library!