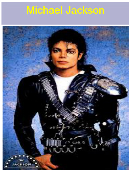 Read Online
Michael Jackson
Average Rating
:
0
(

0

votes)
12 November 1993 Jackson membatalkan konsernya. Disebutkan dia kecanduan obat pembunuh rasa sakit. Dia mengatakan menjadi pecandu obat pembunuh rasa sakit setelah menjalani rehabilitasi pascaoperasi, sebuah prosedur yang dia butuhkan setelah rambutnya terbakar ketika syuting iklan pada 1984.
http://v.koobits.com/1kd8f_rthb4p
Copy the book address above and add to your e-library!