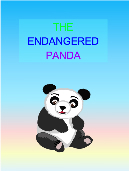 Read Online
The endangered panda
Average Rating
:
2.1
(

2

votes)
Once, there liveed a little panda called Archie. He live in the ancient China forest which grew bamboos. He lived with his parents and relatives peacefully and happily… … Until… … Something terrible happened…
http://v.koobits.com/1kd82_r9em4p
Copy the book address above and add to your e-library!