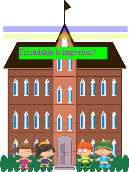 Read Online
Friendship is important!
Average Rating
:
4.6
(

6

votes)
A boy named Alex, who is the monitor in his class, has forgotten to do his homework which is Show And Tell. His hands were cold and clammy before his turn. The following day he failed but his friends were there to comfort him. So from then on, he will always treasure this day and remember to do his duty as a class monitor.
http://v.koobits.com/1kd8u-5ote4p
Copy the book address above and add to your e-library!