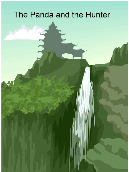 Read Online
The Panda and the Hunter
Average Rating
:
4.5
(

7

votes)
Long time ago in China,ther lived a panda in the deep bamboo forest. The panda was very clever,many hunters aimed to outwit the panda and catch it but as usual ,the panda outwitted them and escape.
http://v.koobits.com/1kd8l-ogvd4p
Copy the book address above and add to your e-library!