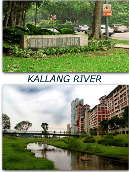 Read Online
Kallang River- Bishan Park
Average Rating
:
3.3
(

5

votes)
Kallang, lived in the swamps at the mouth of the Kallang River, and fished from their boats, seldom venturing out into the open sea. At the time when Sir Stamford Raffles landed in Singapore in 1819, half of the population of 1,000 were orang kallang.
http://v.koobits.com/1kd8wu_r4t4p
Copy the book address above and add to your e-library!