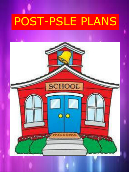 Read Online
POST- PSLE PLANS
Average Rating
:
3.7
(

3

votes)
If I can get into Anderson Secondary School, I would be very elated. As my mother went there before, she wishes that I can go to the same school as her. As well, the school is close to my home.
http://v.koobits.com/1kd8lrh9qa4p
Copy the book address above and add to your e-library!