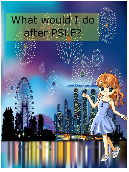 Read Online
What would I do after PSLE
Average Rating
:
3.7
(

2

votes)
After PSLE I want to travel the world. I would like to know the different cultures and festivals from every part of the world. I would also want to go to Singapore Universal Studio with my family! Having fun with them.
http://v.koobits.com/1kd8zu6hmc4p
Copy the book address above and add to your e-library!