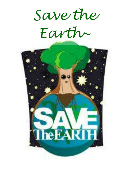 Read Online
Save the Earth
Average Rating
:
4.9
(

2

votes)
Do your part, using the 3Rs. Please. Earth is the only place we could live in. Wuthout earth, how are you going to survive? 🙂 Things to do: Use recycling bag when shopping. *Do not WASTE, conserve. Water, electricity etc. DO AS MUCH AS YOU CAN! Your little part of conseving can SAVE THE WORLD!
http://v.koobits.com/1kd8-jqgdf4p
Copy the book address above and add to your e-library!