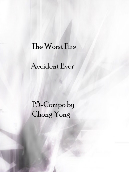 Read Online
The Worst Fire Accident Ever
Average Rating
:
4
(

3

votes)
Ouch!!! my leg still burns' I said to my mother,my mother reminded me that day when i got burned that someone else had a worst injury then me.Its a sunny sunday morning when i was eating breakfast my parents told me that were going to a supermarket for chrismas,so i followed them there.
http://v.koobits.com/1kd82-_no94p
Copy the book address above and add to your e-library!