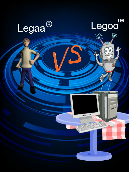 Read Online
Legaa vs Legoo
Average Rating
:
2
(

71

votes)
One day mr Hayward was at legoo buying something for her daughter, Kara. When mr Hayward reached home he gave the present to her. After that he went to his office. Suddenly something strike his mind.
http://v.koobits.com/1kd8-otak74p
Copy the book address above and add to your e-library!