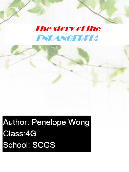 Read Online
The story of the Endangered!
It was the day after school, Violet and her brother, Charlie were heading home. After showering and eating lunch, they decided to go to a nearby forest. But since the forest was on the otherside of the river , they had to
ask their father for his canoe to cross the river.