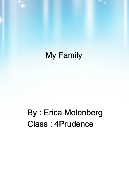 Read Online
"Hi everyone ! I'm snowy the snow leopard !
Today , I would be telling you a story about my family." It was winter time . Mama was going out to hunt for food.
As I was only a few months old , she wanted me to stay close to her.