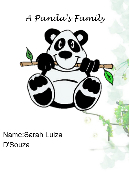 Read Online
"Mummy I hope you never leave me."I cryed as my mother was being carried away by humans into their truck.
When my uncle heard that my mum was dead he took me to his house. He took care of me till the day came and he left. I had no other family member's left.
Boo Hoo I had no one to talk to.