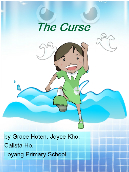 Read Online
I was perspiring profusely. As the desert sun blazed mercilessly from the sky, I was filled with an indescribable thirst. I decided to take a drink.
But when I turned on the tap, I was shocked. There was no water!
I ran out of the house towards the stream that provided our little town with water. To my dismay, the stream had completely dried up! There was no sign that there was any water to begin with!