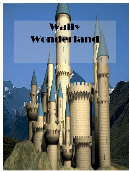 Read Online
One fine day, Wan Wen visited her Grandma in her palace.
Within a few hours, the queen
began to shrink in size.
The queen explained to Wan Wen how she would shrink in size each time her citizens wasted water in their homes. So Wan Wen decided to went on an investigation to find out how the ….